Victoria Park Subway Station Revitalization Wins a National Urban Design Award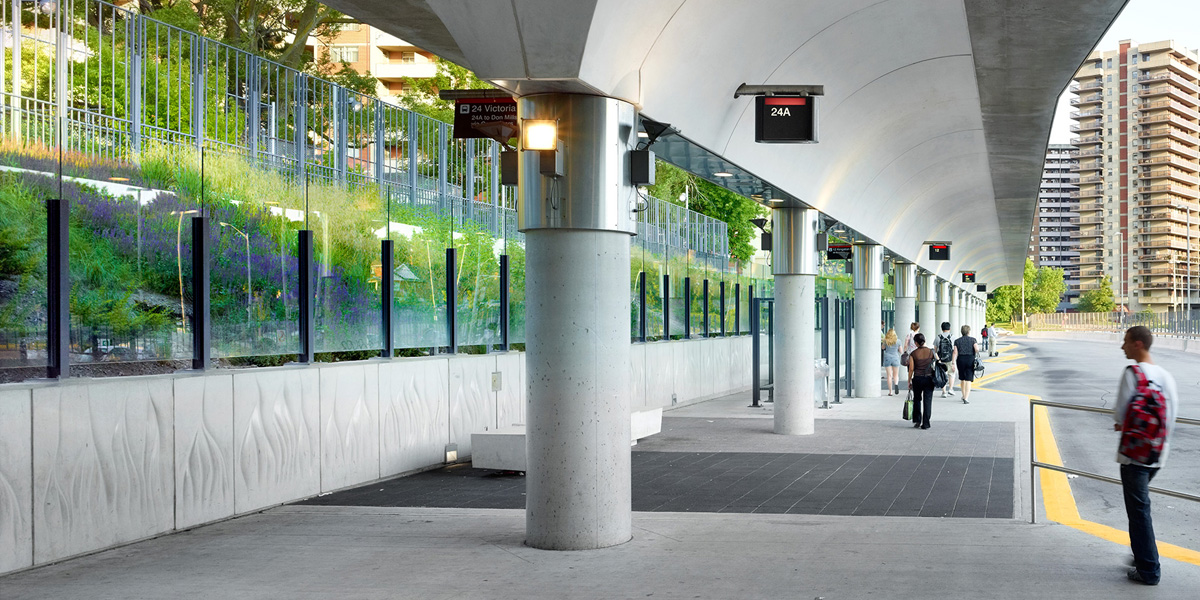 The Toronto Transit Commission's Victoria Park Bus Terminal Replacement, Station Modernization and Transit Plaza, for which Brown+Storey Architects were the urban designers, has been recognized by the Royal Architectural Institute of Canada (RAIC) with a National Urban Design Award.
The project, completed in 2011, replaced a forbidding set of elevated bus bays with a more welcoming perimeter bus terminal located at grade, and used this replacement to facilitate a series of other improvements to station accessibility, environmental quality and connections to its surrounding neighbourhoods. Victoria Park station was opened up to natural light, to views to the surrounding ravine landscape, and to safe, comfortable pedestrian access for the first time.
The awards jury had the following to say about this much-needed project:
"An iconic piece of urban infrastructure that not only fulfills its transportation function but also demonstrates how such projects can be civic and social infrastructure that provide spaces of commodity and delight in architecture and the landscape. The Victoria [Park] Station provides a model for similar transit infrastructure renewal and enlightened design across Canada."
The awards honour projects that contribute to the quality of life in Canadian cities, and to their sustainability. This is Brown+Storey's second National Urban Design Award, having previously been recognized in 2012 for our work on the West Toronto Railpath.
B+SA congratulates the Toronto Transit Commission and the entire design team, including SGA/IBI Architects and Scott Torrance Landscape Architect, on this honour.