CSLA recognizes the West Toronto Railpath with a Regional Honour Award of Excellence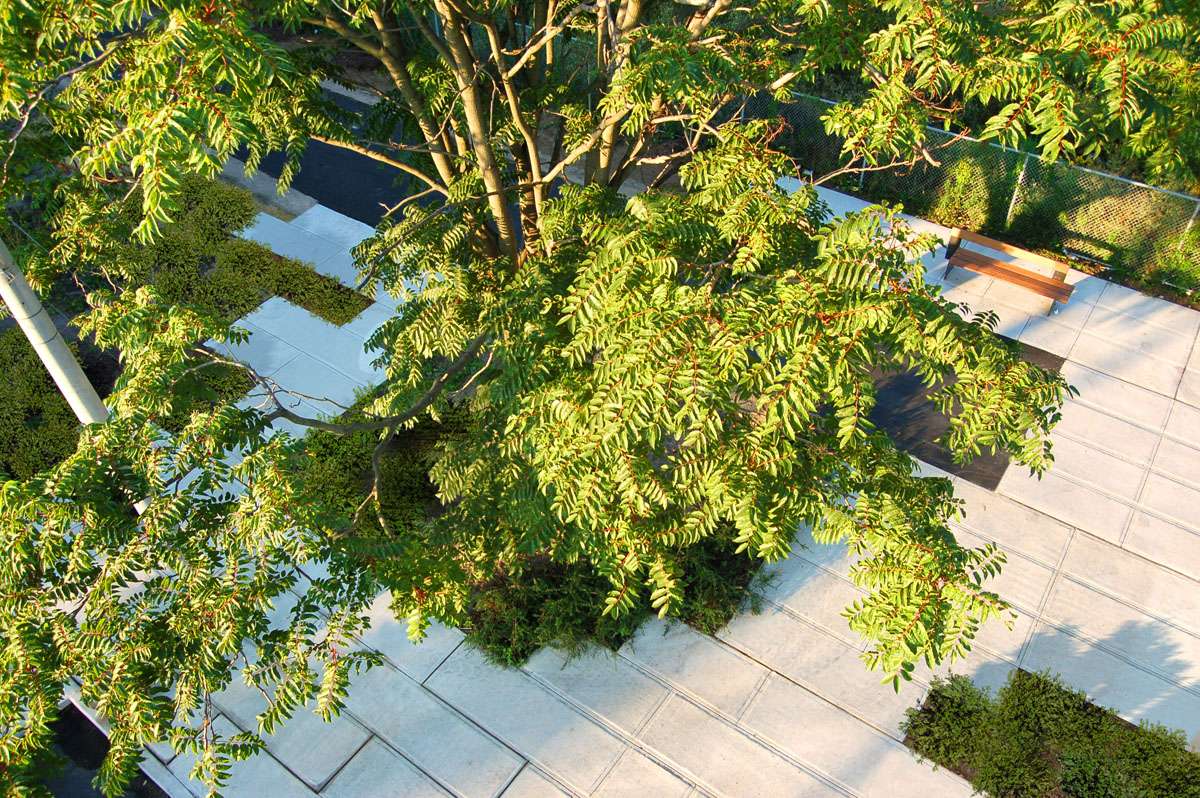 Phase 1 of the West Toronto Railpath has been recognized with a 2013 Regional Honour Award of Excellence by the Canadian Society of Landscape Architects. The award, conferred to Scott Torrance Landscape Architect Inc., is just the latest in a string of honours and praise heaped upon the 2009 project, which repurposed an unused track right-of-way in Toronto's west end into a 2 km multi-use trail and linear park. The Railpath has previously received a Toronto Urban Design Award of Excellence (2011), a National Urban Design Award (2012), and a Design Exchange Award (2009).
Brown+Storey Architects produced the Railpath's urban design and architectural details, including the bridging, signage, and the sequence of entry plazas that define the trail's interfaces with the Junction Triangle neighbourhood it borders, and collaborated with Scott Torrance on the project's overall spatial and conceptual organization. Artist John Dickson contributed the public sculptural elements that landmark the route. Engineering services were provided by K.H. Davis Consulting and Nexgen Electrical Engineers, while construction contracting was overseen by Mopal Construction.
CSLA jury comments published in Landscapes/Paysages (Summer 2013) recognize both the innovative native planting regime implemented by Scott Torrance Landscape Architecture, and the organizational details contributed by Brown+Storey Architects, including the "well fabricated trail system," "simple clean design," "strong connections" and "striking bridge crossings." The success of the West Toronto Railpath was a collective effort, and we congratulate Scott Torrance on this new honour.