Brown + Storey Architects' Public Scaffold proposal wins the Green Line Ideas Competition B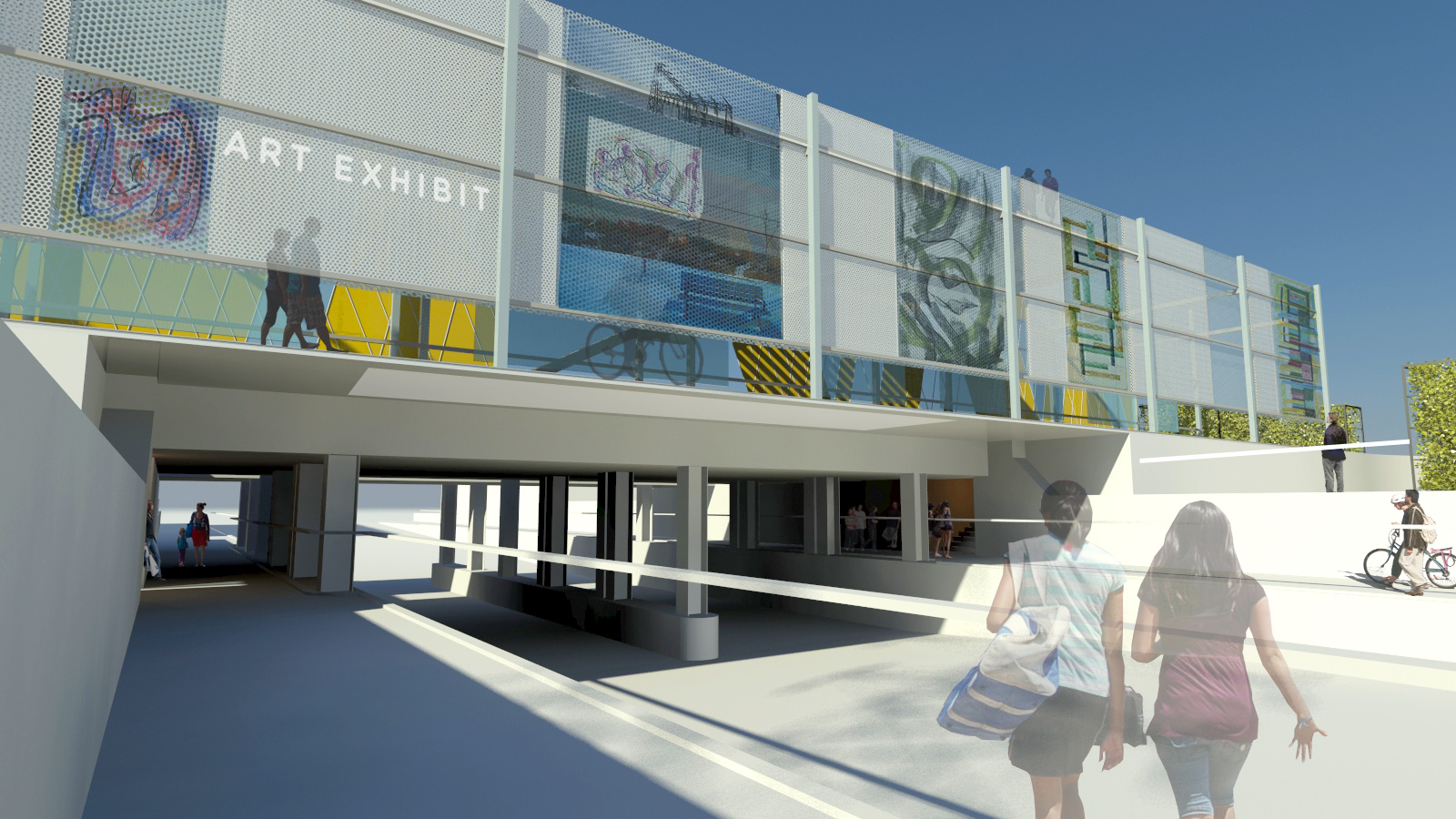 Brown + Storey Architects' Public Scaffold proposal has been named the winner of the Underpass category of the Toronto Green Line Ideas Competition.
The Green Line Ideas Competition B, Underpass Solution,  solicited proposals for the redesign of a road underpass that carries Dovercourt Road beneath the railway corridor. The chosen solution is intended to serve as a model for safely carrying the Green Line across the 9 road underpasses that the linear park will eventually have to cross.
The Public Scaffold proposes a cantilevered bridge crossing topped with a glass framework that provides shelter and views out, as well as a scaffold to mount public artwork and announcements. Ramp and stair connections on two levels allow the scaffold to link the Green Line with public sidewalks in the underpass below, as well as to provide public amenity spaces such as washrooms, bike parking, and a cafe or information kiosk.
Brown + Storey also produced a compelling vision for the Green Line in Competition A, which solicited organizing concepts for the anticipated park's 5 km length. Their proposed park concept, titled 'Rhumba Round My Garden', employs a sequence of green hedge enclosures to produce flexible and secure spaces along the corridor that can accommodate the full spectrum of possible uses.