Burnhamthorpe Community Room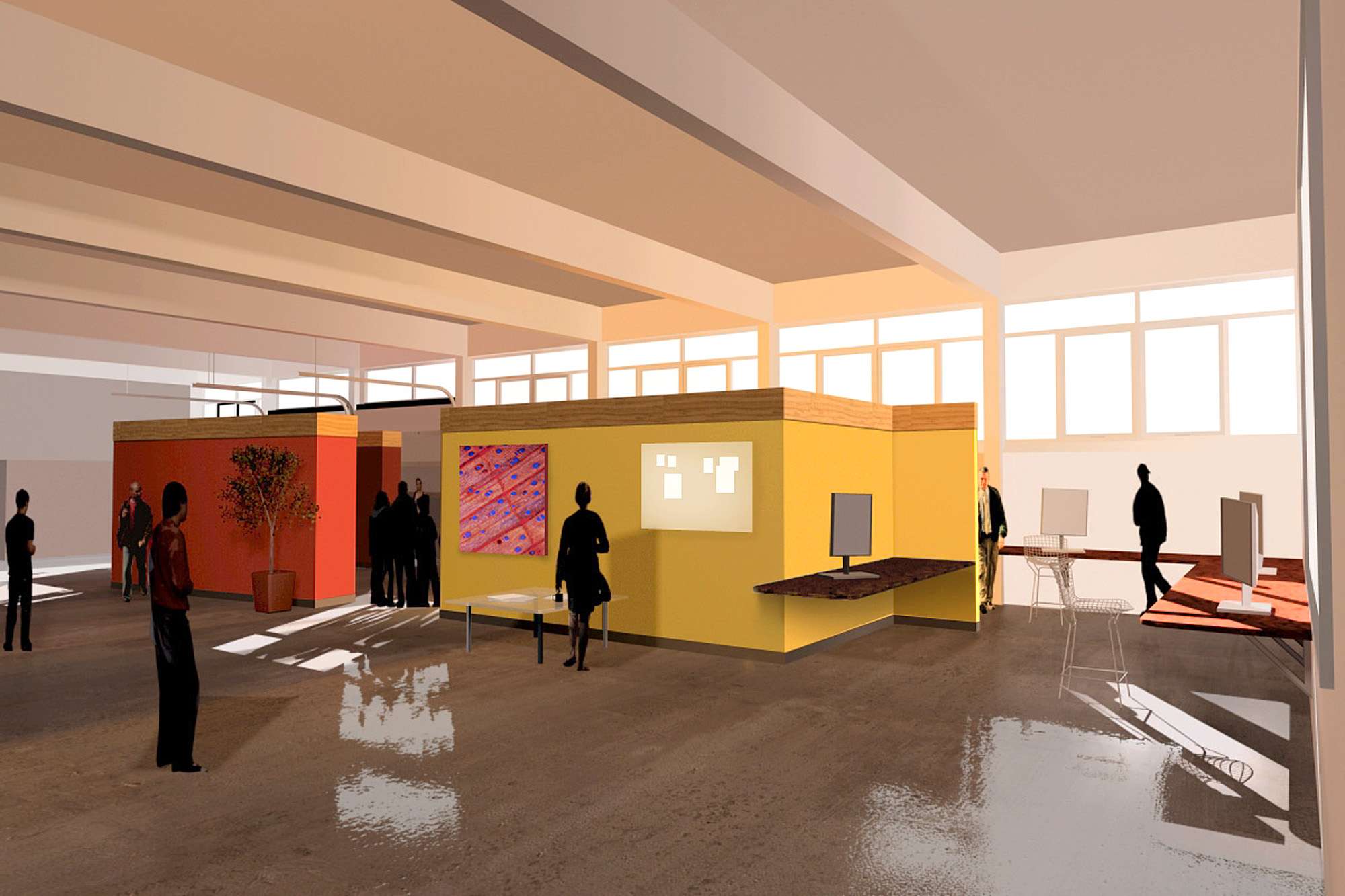 BSA is working with the L.A.M.P. Community Health Centre in Etobicoke and the Rathburn Youth Group to transform a former technology workshop at Burnhamthorpe Collegiate Institute into a new youth community room. By using modest finishes and an open plan of semi-enclosing partitions, the space of the room has been delineated without overly prescribing use, allowing for hybrid uses of kitchen, computer stations, quiet homework areas, staff offices, and meeting areas set into a larger open space that allows for social events.
The design process included a design workshop with the Rathburn Youth Group where the programming and zones of uses were explored and subsequently developed into several variations for further discussion. The new Youth Community Room will provide a new after-school focus for a community that needs collective and cultural amenities.