Belleville Downtown Revitalization Project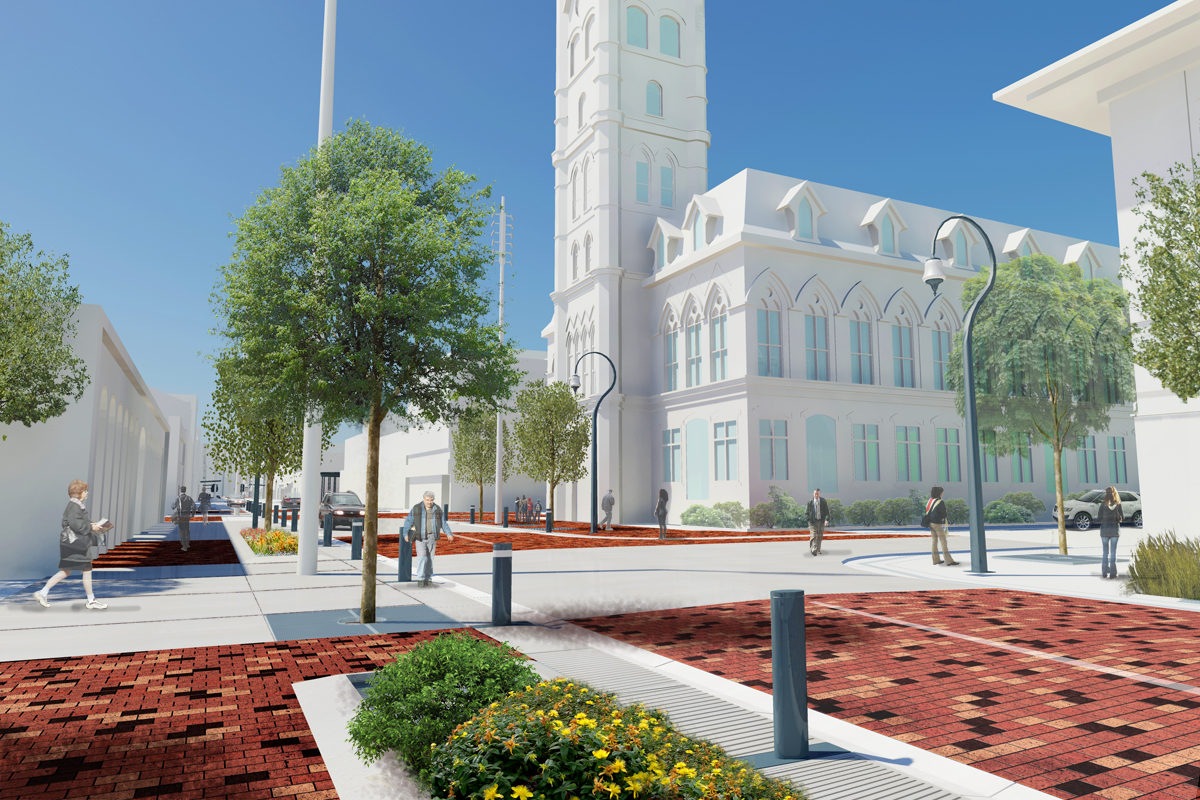 The City of Belleville has embarked on a forward-looking project to update the infrastructure of their historic downtown core. The project, which is upgrading and replacing both sub-surface utilities and the public infrastructure of the city's downtown streets and open spaces, is designed to encourage private investments in downtown businesses, building renovations and new developments.
Brown + Storey Architects Inc. are working under the umbrella of Office for Responsive Environments to renew and create a higher quality public realm on Belleville's Front Street and the adjacent stretches of McAnanny, Market, Campbell, Victoria and Bridge Streets, and to upgrade the visibility and usefulness of the downtown's plentiful off-street laneways, parking areas, and the other connections that link city, hill and river. Construction began in 2015 and completed in 2018.
Read the full Riverside Improvements report here: Belleville Riverside Improvement 
Urban Design Plans
Phasing Plan
Rendered Views
View of Front Street
Press
Awards
Heritage Belleville Award 2020