Main Square Possibilities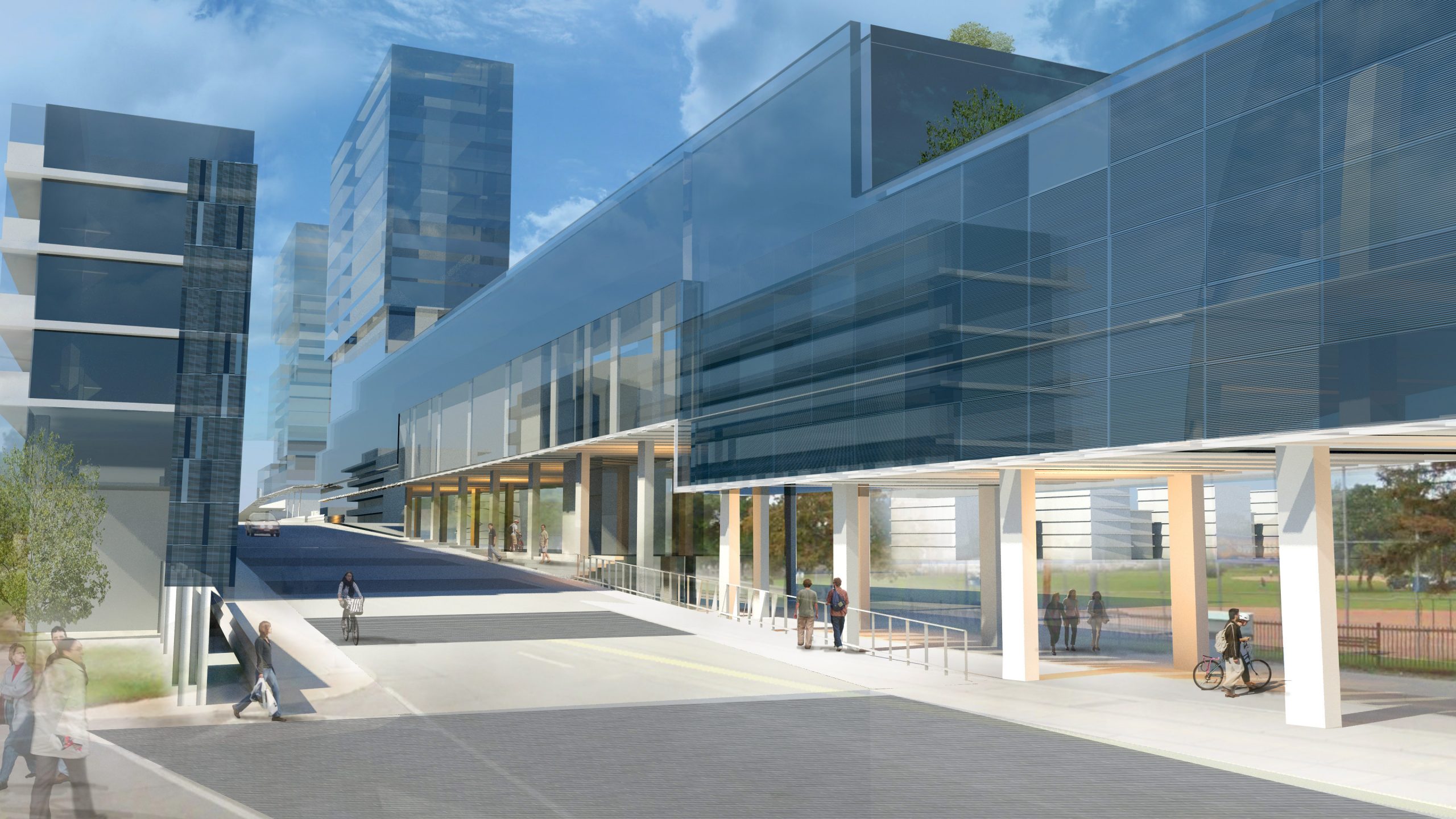 The possibilities of Main Square is a beginning point for the Danforth community to look at a broader set of linkages and a constellation of elements – local retail, employment, housing, transit / mobility connections, parks access, reactivation of public spaces, bridging blockades – to reimagine and reactivate Danforth and Main as a major hub of the City.
Brown +Storey Architects Inc., working with several members of the community, have started a plan of possibilities that can contribute to a larger conversation about city-building and transformations, going beyond the surface to bring local designers, visionaries and activists together to begin to examine a bigger picture.
Problems and Solutions
Main Square Redevelopment Plan Overview

Views of the Proposed Main Square Block
New Shoppers World Block Plan
Proposed Shoppers World Block
Read the Globe and Mail article here.