Jack Darling Park / Lorne Park Water Treatment Plant Retrofit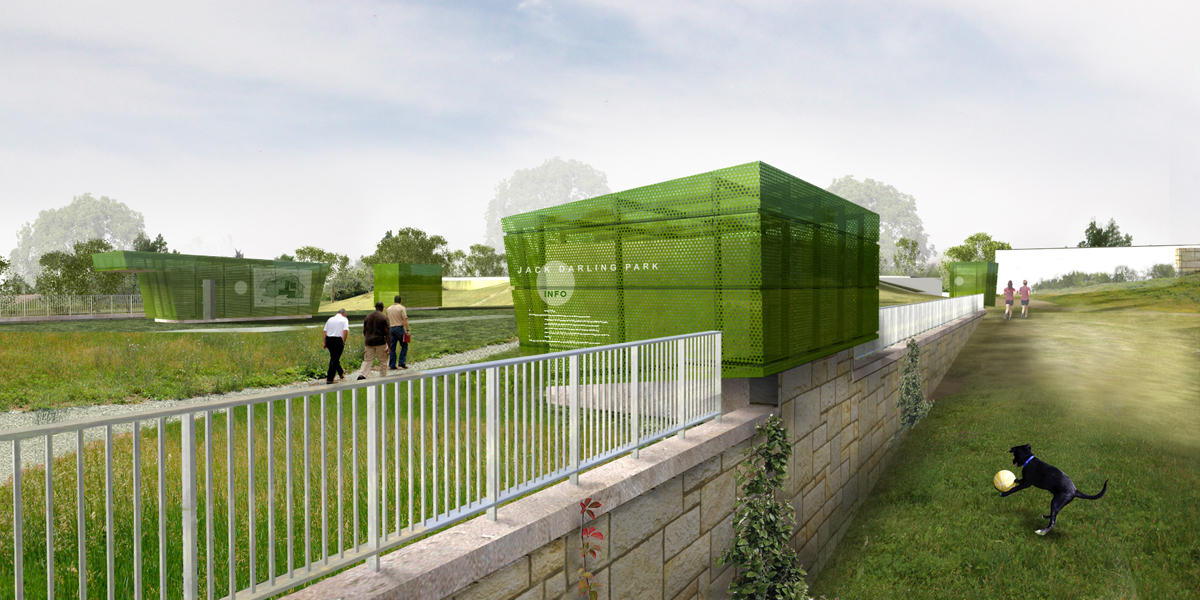 Brown + Storey Architects worked with the project team to develop a highly innovative strategy for new additions to a 'buried' water treatment plant that is also part of the very popular Jack Darling Park in Mississauga.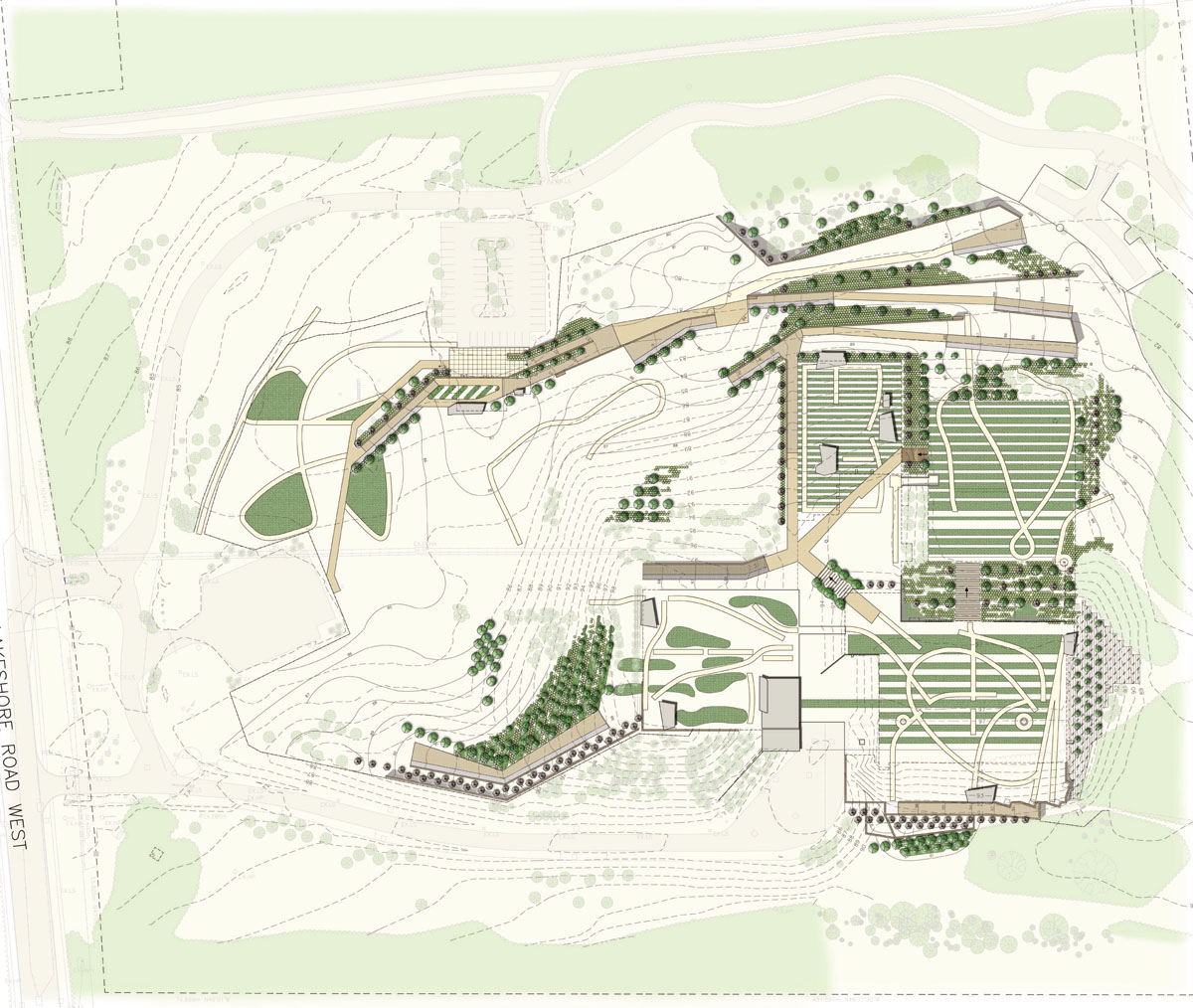 The major new additions on both the east and west faces of the Lorne Water Treatment Plant have been newly blended into a responsive landscape of garden walls and terraces to make a new 'greenway' for park users that actually permit a better use of the surfaces of the park than its original condition.
In addition to the new greenway, the required vents and stairways that protrude into the roof / upper landscape have been transformed through the use of perforated metal enclosures that bring the utility structures into a more integrated park pavilion-like appearance. The new additions have also been interconnected with a reorganization of existing interior process and administrative amenities, with upgrades to roofing, accesses and glazing. A full renovation and addition to the existing Administrative facilities is currently under construction.
Awards
This project won:
2014 OPWA Project of the Year Award: Structures >$50M

2013 CWWA Utility Excellence Award: Implementation of New Technologies – Large Utility
2013 Canadian Consulting Engineers Award: Award of Excellence