89-95 Dundas Street West, Mississauga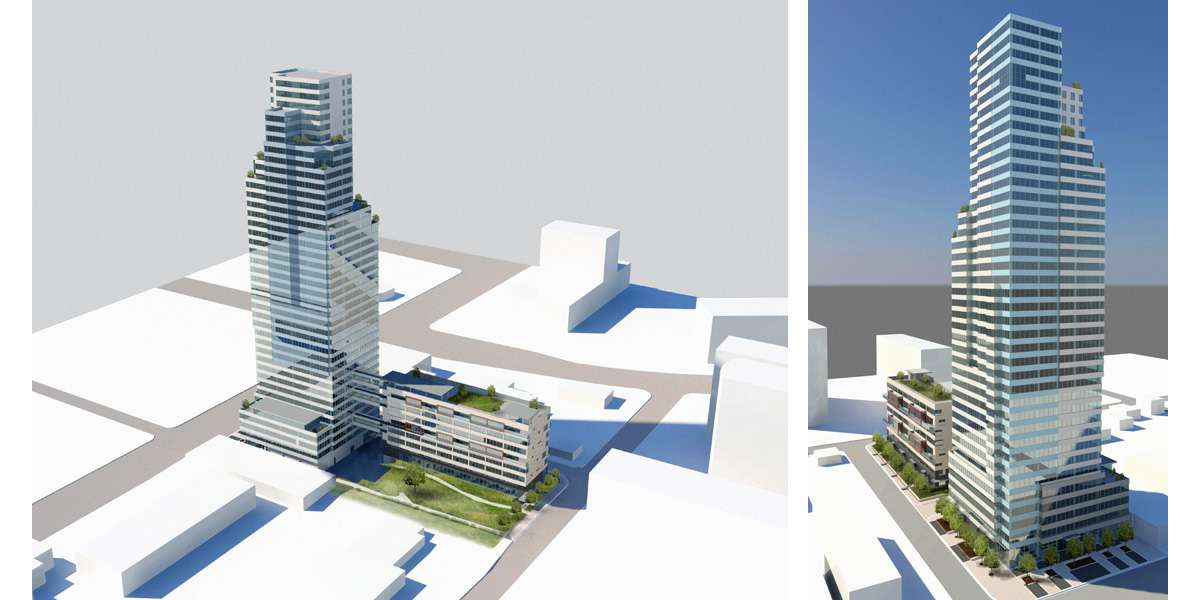 Mississauga's Cooksville neighbourhood stands on the cusp of an important period of redevelopment, as planned rapid transit improvements spur reinvestment in areas beyond the Mississauga City Centre precinct. Cooksville is an excellent candidate for new developments that combine density with an attention to high-quality architecture and to improving the streetscape and creating functional spaces and connections at grade.
Brown + Storey Architects Inc. has worked collaboratively with Alan Littlewood Architect and MMM Group Ltd. on behalf of private clients to develop the architectural and urban design for the proposed condominium development at 89-95 Dundas Street West in Mississauga, from pre-SPA Block Study through necessary development and refinement of the design as the project navigates the ZBLA and OPA process. The design demonstrates how redevelopment and density can work at this location and serve as a catalyst for positive change in this important area of Mississauga. 
Our preferred development solution was tested through comparison with other precedents, explored through a range of built form scenarios, and thoroughly confirmed through our larger context studies of past morphology and potential future options for the area. The built form of this project was adjusted to allow for an optimum balance of open space to built form, as well as to create a valuable pedestrian network through the length of the site and provide excellent street frontages for all three faces of the site — the podium and tower along the primary facade of Dundas Street West, the mid-scale, unique residential units along Novar Street, and the view into the internal court open space from Agnes Street.