Stratford Market Square Competition (2006)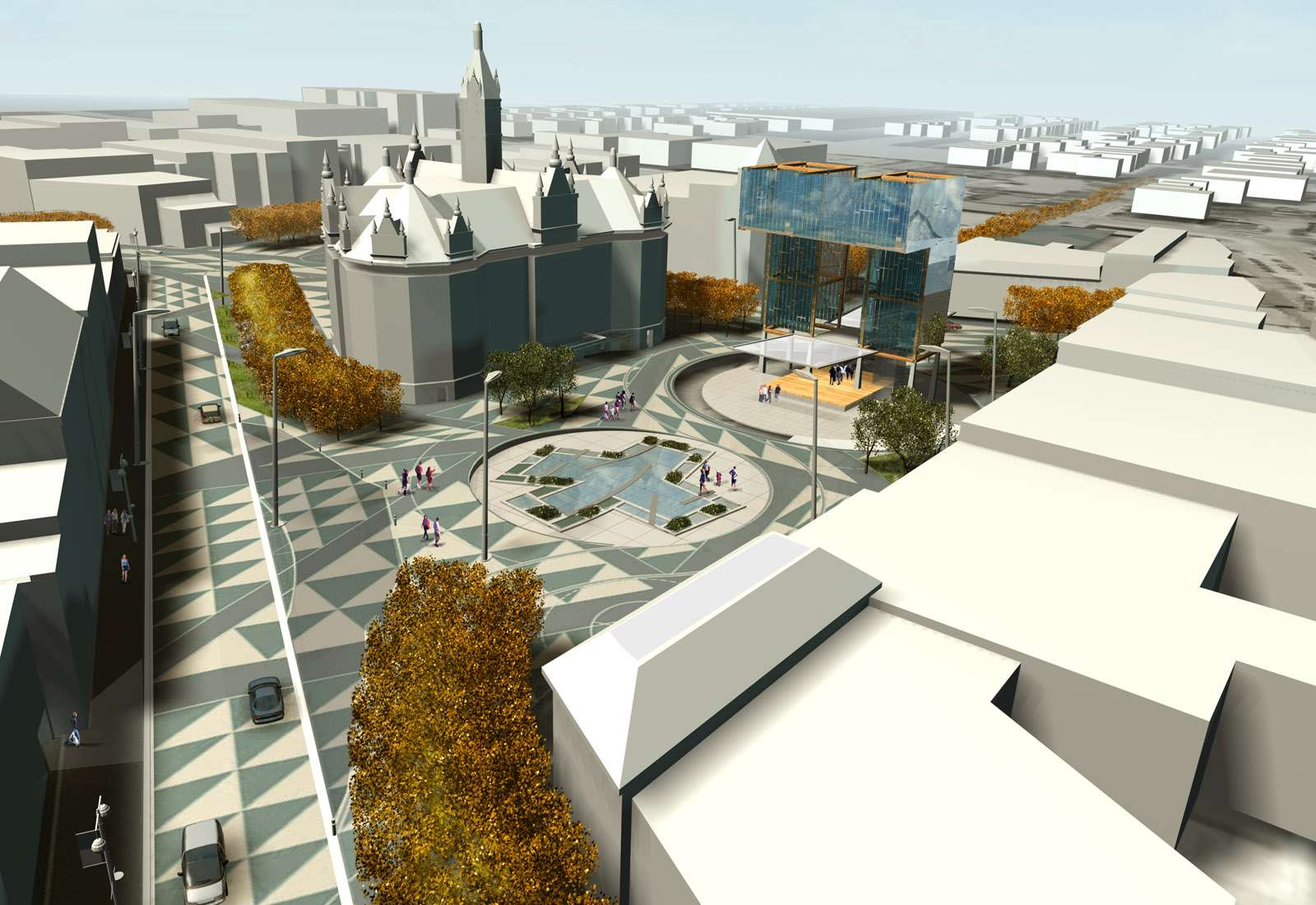 In 2006, the City of Stratford held an initial international design competition for the redesign of Market Square, a historically-significant public open space behind Stratford City Hall that over the course of the twentieth century had become an asphalt parking lot. The competition  received 31 entries from around the world. Among the entrants, Brown + Storey Architects Inc. provided an ambitious proposal that would recenter Market Square as a central space for the city's public gatherings and events.
A design by PLANT Architect was selected as the winning entry of the 2006 competition, but the City of Stratford failed to pursue its implementation in the intervening decade. In 2014, the City Council formally abandoned this plan, and eventually began a new, RFP-based process to select a designer for the square.
"A Theatre Floating Through the Clouds"
B+SAi's competition proposal sought to achieve not just a rehabilitated square but a comprehensive strategy for public linkages, animation and greening that would weave through and elevate the city's entire downtown. This strategy pared elements that would extend the Square out into the surrounding district with those that would provide a focal, animating landmark at the centre.