Homegrown Design Competition: Local Monsters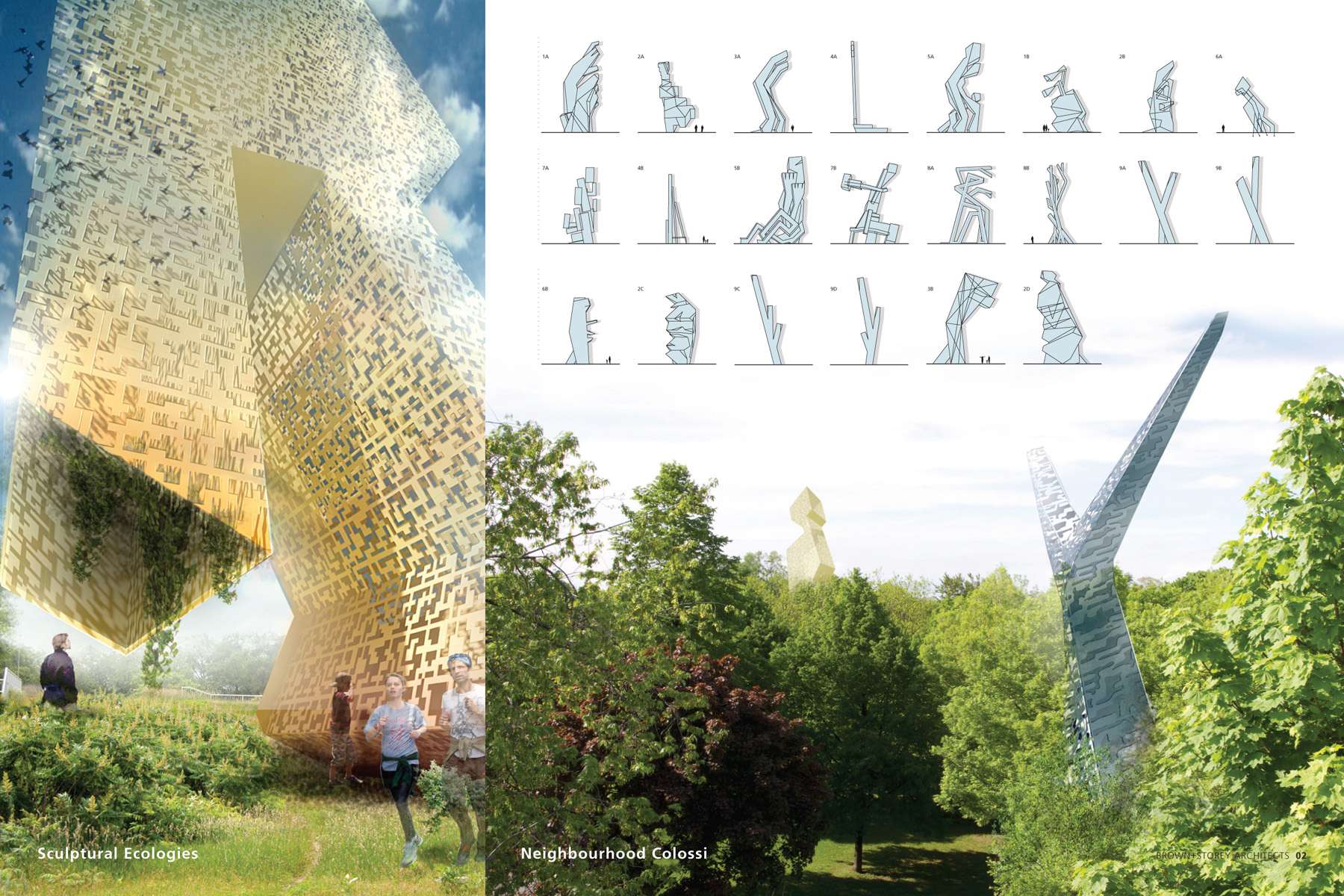 In leafy Bellwoods, and in all the neighbourhoods of the Garrison watershed and Greater Toronto, we are haunted by unseen monsters. These are the shadows: of the waters our predecessors buried beneath the ravines and all our other urban dreams lost and unrequited; of the uncomfortable pacts made between city, suburb and land; of changing climates and the other worldtwisting trends that threaten to upend our presence here.
The experiences of our office with the possibilities and the limits of local and personal actions—particularly when it comes to the urban design of a city as locked to its own innate force, friction and fictions as ours is—compels us to offer a different response to the Homegrown Challenge. Personal practical measures are lovely, but their risk is always to simply rebury our worst problems and failures beneath the thin layer of dirt that lines our new rain gardens and butterfly-ready plantings.
Instead, we propose to raise and embody the monsters that stalk amongst us. Our interventions are colossi for the things lost and those now looming, and can be left as pure metaphor or used to loft the payloads of the homegrown park—solar scales, walls of native green, tanks redeploying rains now lost to the sewer—above our rooftops, shops and tree canopy.
Let us raise a constellation of towers! Let us arm a difficult but unambiguous host, one to pace the ravine from Dupont oil pipeline railroad to Trinity dog bowl peanut to the swelling walls and trenches of the waterfront. These are monsters scaled to our city and sized to scout and define today's minimums for structural action. Most importantly, these are our monsters, made plain, seen and local.