Downsview Park Competition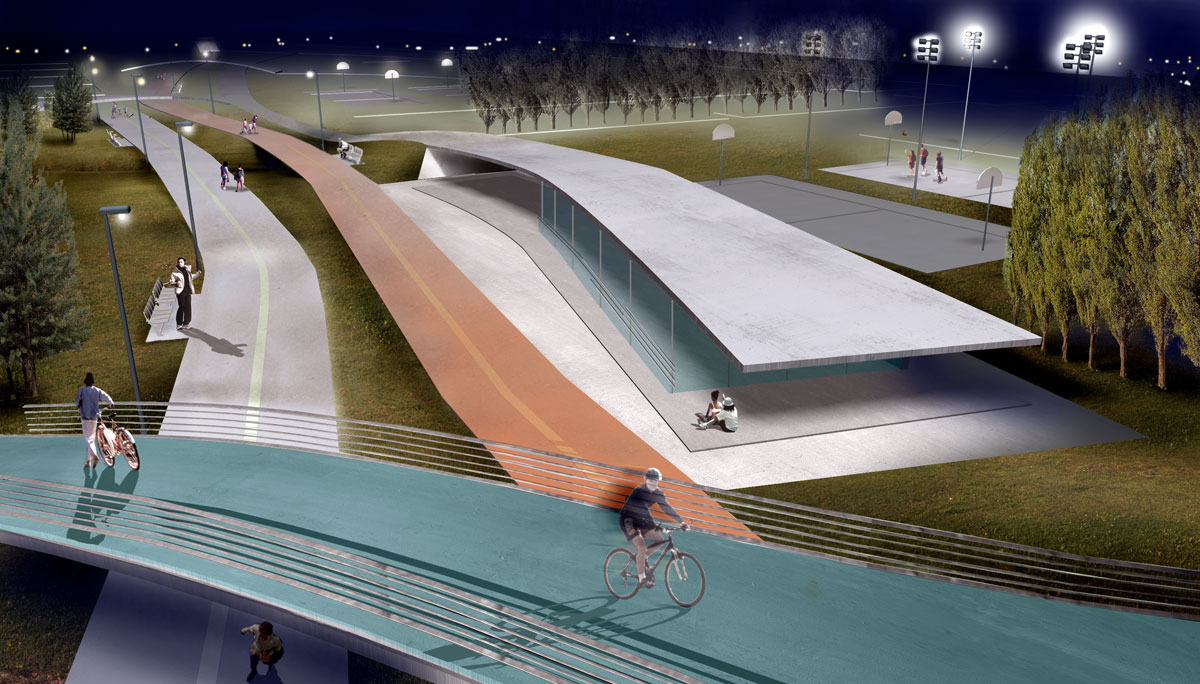 Brown + Storey Architects Inc. were one of five finalist teams chosen from 180 international submissions to design a new metropolitan park for the 320 acre site that was formerly the Canadian Forces Base Downsview. Other finalists included Rem Koolhaas, Bernard Tschumi, Peter Walker / Foreign Office / Kuwabara Payne McKenna Blumberg, and James Corner/Stan Allen.
Brown + Storey's design worked with ideas about largeness and fineness, about balance and motion in a Metropolitan Park at the beginning of a new century.  One of the major defining systems of the Downsview Park proposal is a new Oak Savannah urban forest, which encircles an inner membrane of the park, fusing two very different scales of public space. The inner zone is composed of a vast Open Field, which preserves the largeness and broadness of the present Downsview landscape. The outer zone is made up of striated community nodes, specifically designed and evolved to make direct connections with the adjacent communities with finely grained park amenities between nodes.
Savannah, the Open Field, the existing Airfield, and the Cultural Campus Earthwork – maintain and expand the vastness and "otherness" of the site while the thickened perimeter of Community Nodes and Activity Landscapes simultaneously permit the Park to fuse with and recharge the surrounding context in a way that is mutually enervating.  These two systems of large figures are consciously sized and tuned by the infrastructural systems of water treatment, planting, and movement systems of cars, cyclists, and pedestrians to continually combine in new evolving programmes and events.  Moving to logical conclusions in both directions, the elements of the new park extend themselves, through these strings, at once to the metropolitan system of ravines, public transit and rail/green way links to the city, and to the relative minutiae of paths, drinking fountains, wading pools, community structures and gardens at its immediate neighbourhoods