Coronation Park Pavilion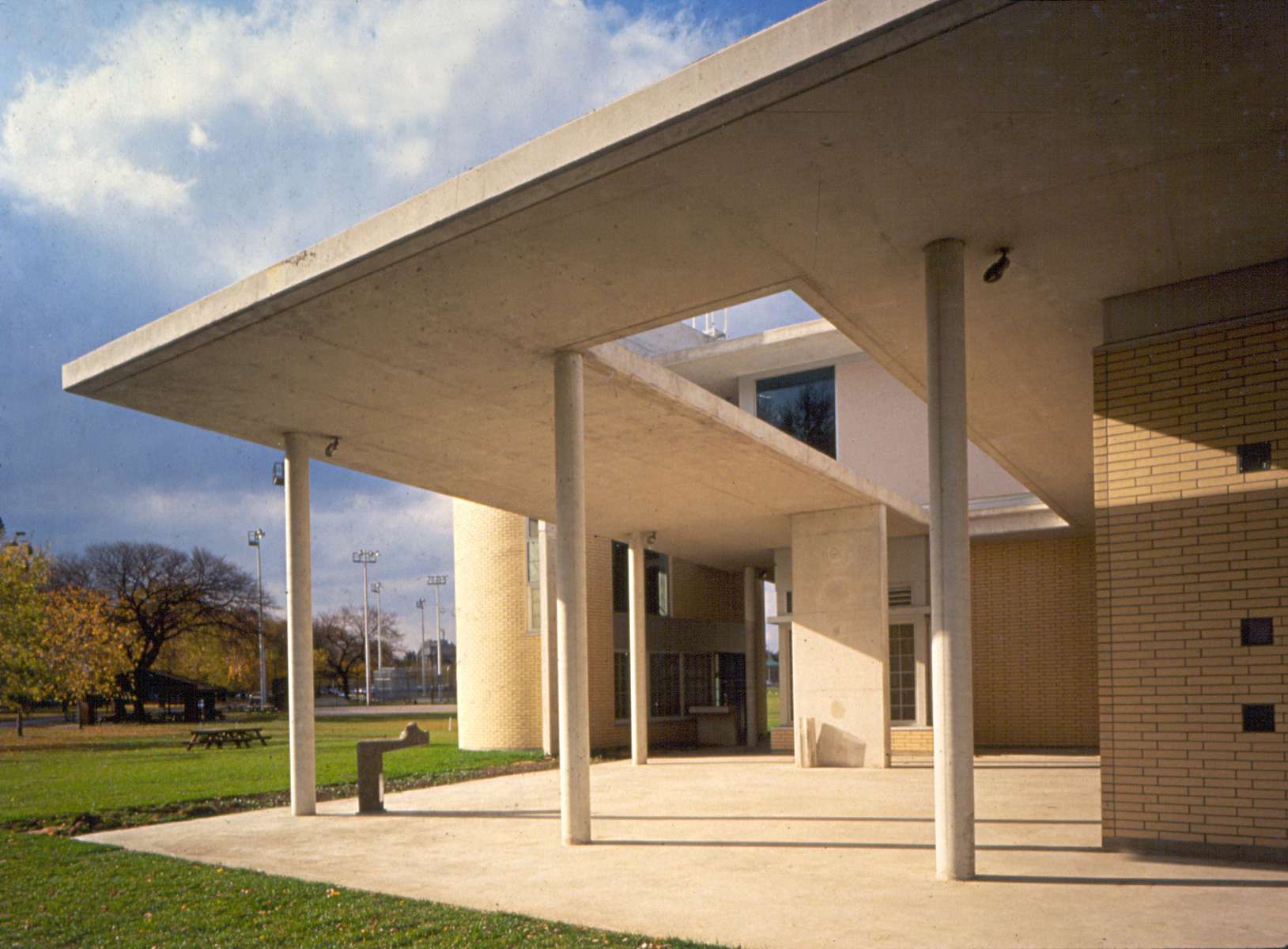 Coronation Park Pavilion was developed as a node to an extensive but unelaborated waterfront trail along Toronto's shoreline. The pavilion provides public facilities of washrooms, shelter and rest, with lockers and showers for the baseball diamonds in the park. The broad concrete plates were developed to enclose both interior and exterior space to provide a generous ambulatory around the perimeter of the enclosure – for shelter, viewing and a future concession.
The structure is made of three sloping plates at the ground, second floor and roof levels, supported on piles driven through the lakefill to bedrock thirty feet below. All services are organized through a central spine and built up second floor to permit the concrete plates to travel unobstructed across the breadth of the structure. The tectonics of the structure were formed by the idea of movement of varying velocities around the pavilion – cars, cyclists, pedestrians, baseballs.